Brand Motif connects all the dots to tell your story—uniquely, creatively and consistently so you can build a strong strategy, campaign and company
Our Process Is Effective + on Target + All About You
We are doctors for your brand. We get to know your business and then we work to develop a map that takes your brand where you want it to be. Like an artist or architect, we envision the final image before we put pen to paper. Every project is one-of a-kind and the process is dynamic, but it all comes together in a clear three-dimensional destination point.
Assess

Strategize

Ideate

Execute

Deliver
Our Philosophy
We are not transactional, we are relational.
And that goes hand-in-hand with Integrity and Respect. It's not about the amount you spend, it's about starting a journey. We take your success as seriously as our own and desire to partner with you to achieve your goals—In the Short + Long Term. Most of all, we strive to develop solutions that go beyond our client's expectations and deliver the results they need.
Our Values
Honesty is the foundation of Trust.
Above all else we value people. Whether it's your staff or your customer, we want the process to be flawless. Communication is key and your participation is vital. Each project is as unique as your fingerprint and we work tirelessly to ensure it all comes together to create a vision that stimulates the senses and exceeds our client's needs.

Strategy + Brand Development
Brand strategy is the core of success. Whether you're looking to re-invent an existing brand or launch a new one, we guide you through the elements to consider and develop a plan that achieves your goals within your budget. We ask the right questions to be able to tell your unique story, so your customers recognize and know you, and can serve as your ambassadors.
Services Include: Naming, Brand Strategy, Brand Guidelines, Brand Voice, Brand Architecture, Content and Communication Strategy.

Logo Design + Corporate Identity
Your logo should be a reflection of who you are. We consider what you need to communicate with this one simple symbol to elevate your brand. But corporate identity involves so much more—every color, image, word and even fonts say something about you. We make sure they illustrate your distinct product and service.
Services Include: Logo design, Art Direction, Visual Identity Systems, Collateral Material, Stationary Design, Print and Packaging.

Website Design + Development
Your website is the apex of your brand. Everything comes together here, and it must tell your story. Beyond just being informative, it should lead visitors along a path of discovery such that they learn enough, but crave to know more. We don't just design your site, we build it from the ground up, right down to the coding, to ensure everything works flawlessly for the best customer experience.
Services Include: Website Architecture, Wire Frames, Website Design and Development, and Responsive Design.

Digital Marketing + SEO
An online presence is only as good as the people who can find you. To this end we integrate codes and tools to ensure synergy with the latest search engines, so you shine with the right searches and the right people see you. We tie it all together with a social media presence that enhances your brand and continues to tell your unique story.
Services Include: Digital Marketing Strategies, Digital Campaigns, Digital Design, Social Media Management, Search Engine Optimization, and SEO Campaigns.
Experiential Design + Production
The art and science of shaping the customer experience is a unique service of Brand Motif that most agencies don't offer. We incorporate aspects from multiple disciplines so you are creating an incredible and memorable customer experience—one that reflects the entirety of your brand and that people will remember and talk to others about.
Services Include: Brand Design Experiences, Environmental Design, Dimensional Signs / Production, and Vehicle Wrap Design / Production.

Presentations + Pitch Decks
Whether you are a start-up looking for investors or a household name looking for sales, you need a presentation and pitch deck that will wow. Customers should be able to completely understand you, even if you aren't with them. We help you create momentum with digital motion PDFs, graphics that feel like they move, and words that jump off the pages. Just as important, it all reflects your brand strategy.
Services Include: Power Point Presentations, Sales / Pitch Decks, Interactive Digital Presentations.
Are you ready for real transformation?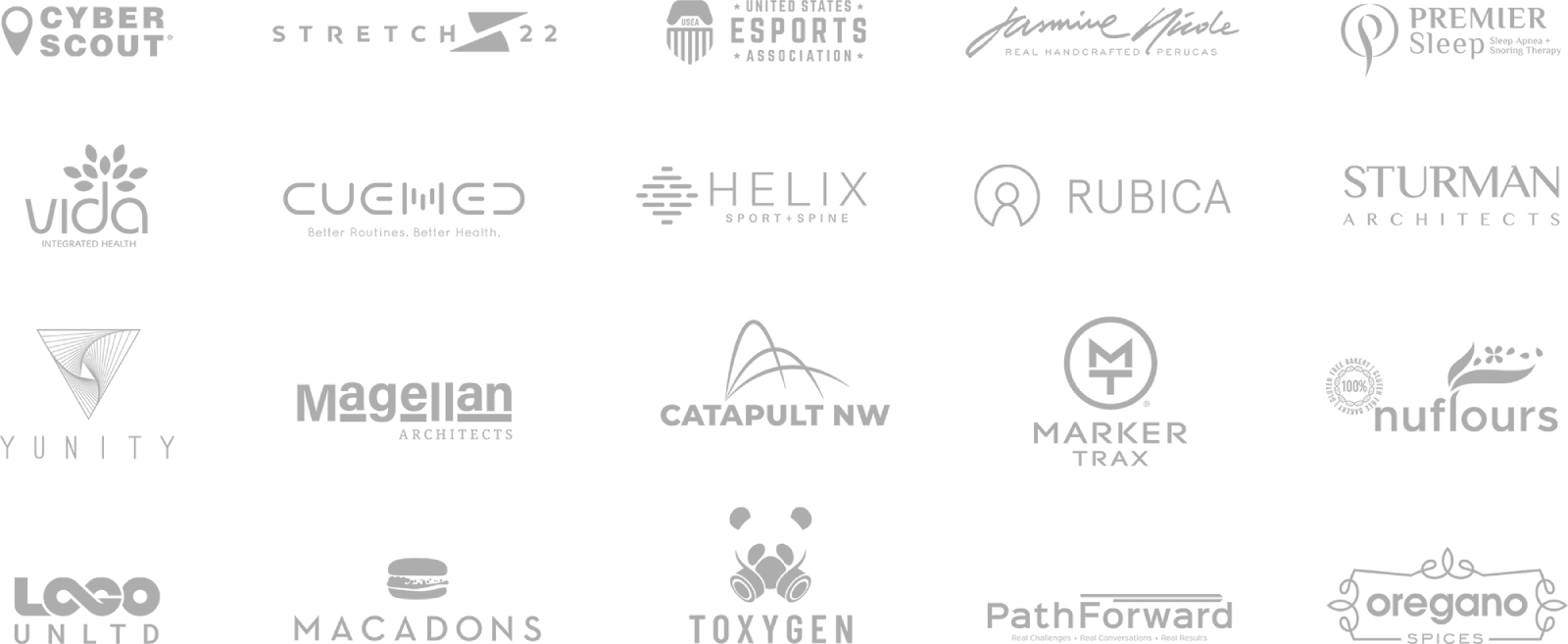 Roberto Garcia
Co-Founder
Creative Inquiries
Roberto is the creative mind behind Brand Motif. He brings a strong background in branding, advertising, visual identity and marketing. Prior to establishing an independent firm, he was an art director at several well-known agencies in a variety of local, regional, national and international markets including South America, Europe and the U.S. He has worked with multiple familiar brands, such as T-Mobile, Microsoft, Seattle Children's Hospital, Tourism of Curacao, BF Goodrich and others.
A visionary with a creative mind, Roberto is always thinking about his client projects. His designs use stunning photos and colors as the foundation for branding messages. But Roberto's strongest ability is as a strategist, delivering a message that makes your brand stand out and can evolve as you do. He considers himself an idea-maker and brand engineer, bringing together the necessary visual elements and words to build a strong image that carries client's stories forward and builds success.
Maria Barrios
Co-Founder
New Business
Maria is particularly experienced in the health + wellness markets and brings vast insight to these projects. She has served on advisory boards with Evergreen Health and Seattle Children's Hospital and is active in the mental health arena. Maria has worked in public, private and non-profit sectors specializing in multicultural marketing and developing campaigns for communities of diverse backgrounds. Her experience at an international company with partner offices in 50+ counties has given her the tools to expand understanding across brands, consumers, strategies and global markets to see the big picture.
Both a creative thinker and relationship builder, Maria asks the right questions to help clients develop their brand dreams. She possesses the skills to see where you can go with your business and the knowledge to help you scale to get there. Maria coordinates with a variety of experts to bring the necessary tools to reach the goals of our clients. She also does background research and oversees projects to ensure they are on-time and on-budget while also surpassing client expectations.